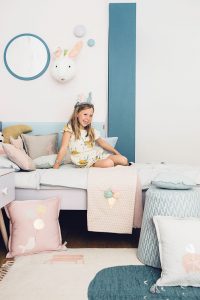 The gorgeous Lilli-Marleen products can now not only be found here online, but also in selected online and concept stores in Austria and Germany as well as at the Raumelfen children's room designers in Vienna.
Do you share our philosophy?
Do you also want to sell our products or would you like us to design a Lilli-Marleen collection for sale at your shop? Then simply get in touch by emailing home@lilli-marleen.com or give us a call (see Contact).
We're looking forward to working with you!